Career Advice
Rosemary Augustine, author of numerous books on career change, is the founder and sponsor of this website since its launch in 1996.  Rosemary says, "I can't tell you how many people have come to me for career coaching,  tired of the rat race, and knowing that by taking the next job, they will be downsized once again in less than 18 months.
Most of these individuals are searching for a deeper meaning to work and are not sure how to attain it.  The cliché  "do what you love and you'll never work another day in your life" is the foundation to any successful career.  Within this website, you will find information to help you make changes in your career, job hunt successfully and find passion in your work.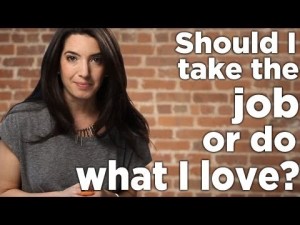 If you continue to be frustrated with your job, your life, your surroundings and more, take a deeper look at whether you are passionate about your job – especially when you are working for someone else.  When you are an employee, your frustrations mount with poor business practices, lack of annual raises, favoritism, corporate politics and more.  Being an entrepreneur is always an option.  However, you can be passionate about your work even when working for someone else.
You will travel light years to success when you are passionate about your work.  And yes, it will even bring you financial rewards. It's important to get focused, have a consistent message and enjoy the journey.  Welcome visitor … may you find your passion and live it every day.
. . .